Feeling strong, confident, resilient and empowered are things that most people want. But many people have experienced pain and trauma in their lives, which stops them from feeling empowered and instead results in inner-turmoil, mental clutter and deep but hidden unhappiness. They end up feeling like something is wrong with them or like there's a part of them missing that they can't quite put their finger on.
Maybe that's just like you.
I'm sure, like most people you want to be free from feeling like the trauma and pain are constantly following you wherever you go, like a ghost from the past that just won't go away.  No one else can "see" the pain and no one knows about it, unless you tell them, but it's there and it plays a part in everything you do. There might be moments when you forget about it, but it's always there, lurking in the background. It makes you feel like you're afraid to truly be yourself.
You don't feel truly happy, and despite it looking like everything in your life is going well, there's a deep sense of unhappiness. You're certain that there must be another way, but you're not sure how to figure it out so that you can feel the way you want to feel and have the life you know deep down that you deserve to have.
I've been there and I've sure had my unfortunately large share of devastating traumas that I thought I'd never recover from. The negative self-talk, clinical depression, crippling self-doubt, sadness, anger, frustration, anxiety, low self-esteem and zero confidence. I know exactly what it feels like… and I also know that there is another way.
I found a way out of the confusion, emotional baggage and mental clutter and became totally empowered, and now I help other people do exactly that.
I know that when you've felt the complete opposite way for so long you might think it's impossible for things to be different… though you hope and pray that you will find a way.
I've created the EMC² Personal Mastery Transformation Programme™ to help people overcome these challenges and overcome pain and trauma from the past so they can be totally confident in who they are and become the happiest, best and most authentic version of themselves.
The Programme is also for people who feel as though they've reached a glass ceiling and realise that the only limit is themselves. They can see that they are in their own way, but they have no idea what to do about it.
Being guided through this Programme is fundamentally life-changing! The results will be breath-taking and life will never be the same again…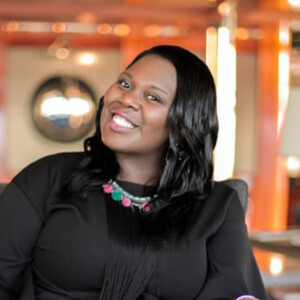 Ayódele helped me to review the impact of self-negation and how what we feel about ourselves will ultimately manifest the same results. This human being is so special and cultivated a bespoke caring and sensitive approach during our session. Her knowledge really assisted me to realign with my core values.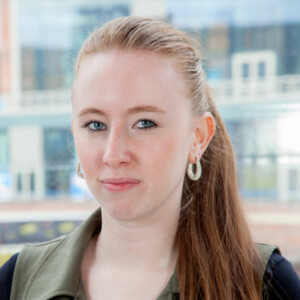 Ayódele is the most inspirational person I have come across in my entire life and she has helped me change my life for the better, and continues to do so. She has mentored me on all aspects of my life and has always filled me with positivity and the drive to achieve anything I want in life. I am now in a happy relationship after both my partner and I being mentored by Ayódele; she helped us see what is important in life and how to move beyond obstacles in our way. In addition, I'm now making steps to creating the future I've always desired overseas, due to many talks and advice from Ayódele. I highly recommend anyone struggling in life and wanting to achieve a happier, brighter future to seek help from Ayódele.
If you're really ready for your life to truly transform too, let's get you booked in for a FREE Strategy Session with me.
This is a completely FREE and no obligation session where we'll talk about how together we can transform your life!
During your FREE Strategy Session we will:
Discuss the problems you're facing

Uncover some of the Unconscious patterns that create this problem– things you're not even aware of are there

Discover what is preventing you from having your life be the way you want it to be

Get clear about what needs to change for you to be who you want to be with confidence and certainty

Discover whether we are a perfect fit to work together