Mindset Mastery Free
Download
Instantly Experience Clarity and Peace of Mind…
Download Your FREE Mindset Mastery Audio Programme NOW!
Free Your Mind from Negative Self-Talk and Mental Clutter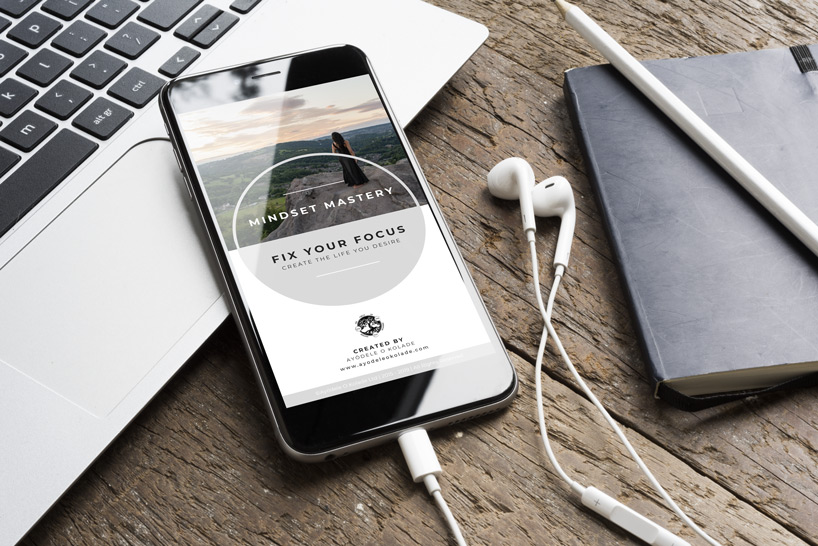 Listening to this Mindset Mastery Audio Programme will help you:
Create a deep sense of calm and centeredness 

Eliminate negative self-talk

Leave you feeling positive, energised and full of vitality and light

Create positive  habits for a healthy mind now and in the future

Take charge of your thinking and leave you feeling empowered

Change old, unhelpful thought patterns with positive and  kind ones

Change negative and unhelpful behaviours around the way you treat yourself

Feel ready to embrace healthy positive change
ARE YOU READY?
This isn't just ANY Audio Programme…

This is The Crème de la Crème!
You can Download it to your phone or MP3 Player NOW and listen WHENEVER You Need To!
This is a VERY Powerful Audio, So ONLY Download if You're Ready for it…
The mind is so incredibly powerful and when you learn to tap into the infinite capabilities, you will realise how truly remarkable life can be.
Many of us have such negative internal chatter which has such a huge impact on our lives and on what we achieve. The problem is that we don't often even realise it until we start to pay attention to it… and when we make the shift from negative to positive ways of talking to ourselves, life improves DRASTICALLY
I'm Ayódele Kolade, creator of the EMC2 Personal Mastery Transformation Programme™. As a Master Coach and NLP Trainer with 14 years of experience in working with and understanding the mind-body connection, using energy healing, neuroscience, Neuro-Linguistic Programming and Hypnotherapy, I'm well-seasoned in understanding the workings of the mind. 
So many people have experienced pain and trauma in their lives, resulting in inner-turmoil, mental clutter and deep but hidden unhappiness. It is my mission to help people overcome these challenges and be totally confident in who they are so they can become the happiest, best and most authentic version of themselves.
I am now striving to make what I know accessible to as many people as is possible and I invite you to join me on this remarkable journey.
So to begin our journey I've created this enchanting FREE gift for you: The Mindset Mastery Audio Programme so that you too can start to Master Your Mind. 
So sign up for your FREE gift now and start to let go of the mental clutter and negative chatter that stops you from showing up as your very best self. Take charge of your thinking and start feeling amazing.
Mastery over your mind is one piece of the puzzle that will help everything else in your life… once you get the inside right, everything else falls into place
Start today!